VinFast officially launch the "VinFast – For a Green Future" exhibition series in Hanoi
Hanoi, 7 July 2023 The very first exhibition "VinFast – For A Green Future" was officially openned today in Hanoi, kick-started the series of 11 exhibitions to be organized across Vietnam, from July to September.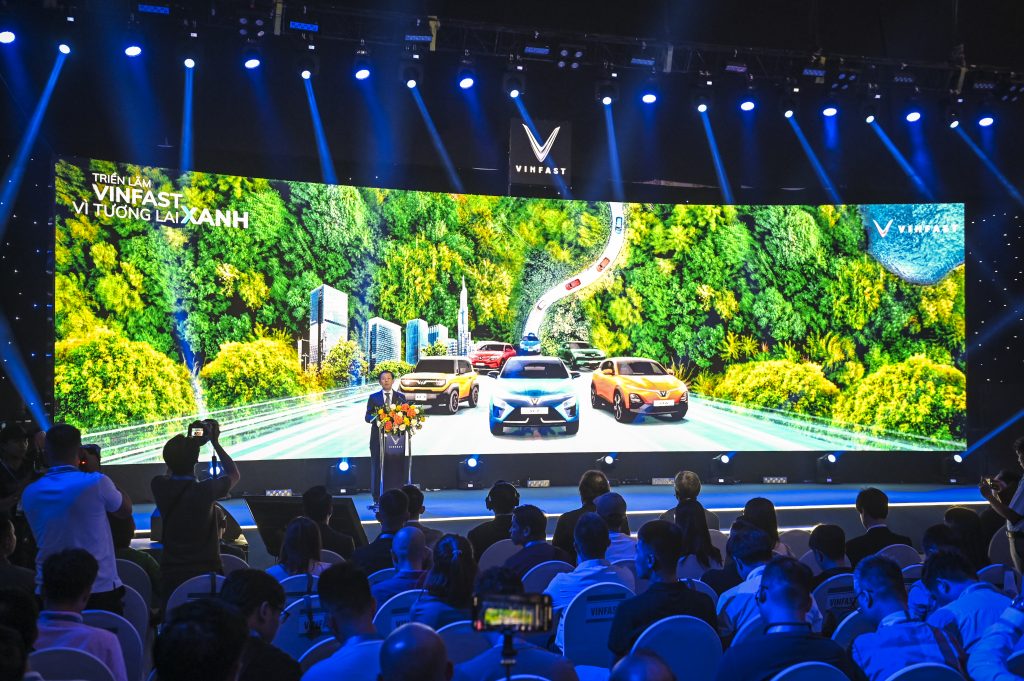 On display are a comprehensive electric mobility ecosystem, including e-buses, e-scooters, e-bikes, and a complete range of electric cars, covering a wide range of segments, from mini cars to the A-B-C-D-E segments VF 3, VF 5 Plus, VF e34, VF 6, VF 7, VF 8 and VF 9. A part of the factory space with automated production by top-notch robots will simulate the production process of the made-in-Vietnam electric cars.
Most notably, all eyes were on the VF 3 – a mini electric car model which has just been introduced to the market only 01 month after its first announcement. Compact, yet powerful and modern, it is promised to be the "national" model of Vietnamese customers, the pioneers on the "green transition".
At the exhibition, visitors can also directly experience the operation and smart features of VinFast electric cars and motorbikes at the test-drive ground. There were also be many sideline activities for visitors to engage with VinFast's experts, participate in games and brand activations, or enjoy the culture and cuisine of North America and Europe – the international markets where VinFast operates. Members of the VinFast Global Community attending the event will receive many attractive privileges. "VinFast – For a Green Future" is a series of special exhibitions celebrating the 30th anniversary of Vingroup. The exhibition provides the public with an overview of the rapid development journey and proud milestones of the Vietnamese automotive company and aims to share with the public VinFast's aspirations and vision of bringing Vietnam to the world stage.
Bạn cần đăng nhập để tương tác với nội dung này: Đăng nhập.