VF7 and VF8 occupied all the spotlight at Times Square
Just a few hours ago, VinFast attracted all eyes on Times Square with the extremely impressive debut of VF7 and the hot return of VF8. The appearance of these two special characters in New York is the beginning of a series of special activities of VinFast in the US. Let's look back with VinFast US at the moments when VF7 and VF8 shined brightly here!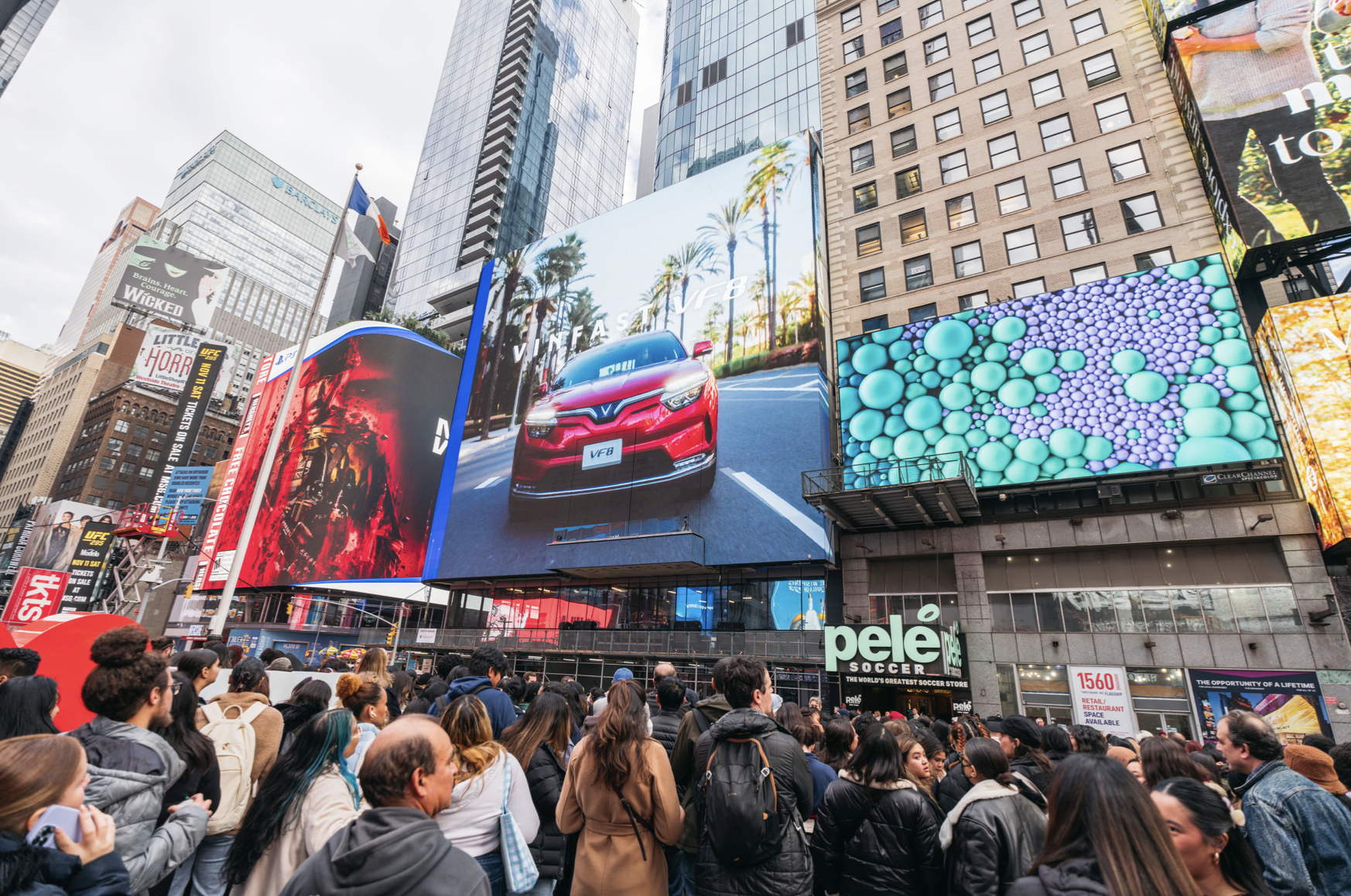 And this November 11, come celebrate the electric revolution with VinFast at the largest electric vehicle festival in North America, Electrify Expo 2023, where innovation and passion collide. 
Electrify Expo 2023 in Texas Details
Dates: November 10-12, 2023 
Location: The heart of Texas on the exhilarating F1 race tracks – Circuit of the Americas, Austin, Texas 
At the event, you can explore the VF 8 and VF 9 at the VinFast exhibit to learn about the future of mobility. Dive into our E-bike universe and engage in a host of exciting activities designed to delight and inform. And take control of an authentic F1 circuit and feel the pulse of invention — it's going to be an exciting and electrifying experience.
Exclusive Member Perks
Snap & Win

: Every day of the event, check in with us for a chance to win an iPhone 15 Pro Max and unique VinFast goodies!

 

Free Pass

: If you live in Texas, you are eligible for a free two-day pass (worth $40) to the Electrify Expo as a valued member of the VinFast US Community. The ticket will be sent directly to your email.

 
Don't miss this great opportunity to experience VinFast's diverse products, not just electric cars, and interact with other great members of the VinFast community in the US. If you have any questions, please comment below, VinFast US Team will answer you as soon as possible! 
Bạn cần đăng nhập để tương tác với nội dung này: Đăng nhập.