VinFast VF 8 Electric SUV: A New Challenger in EV industry
Discover this intriguing video from the E for Electric YouTube channel, highlighting the VinFast VF 8 electric SUV as a bold newcomer in the electric car market, ready to take lead the EV revolution. While it's remaining other popular choices; there are compelling reasons why some buyers are drawn to the VF 8, stated by E for Electronic. Have a look at his point of view with us:  
Perfect balance between technology and experience  
VinFast, a Vietnamese automaker, offers a fresh and exotic alternative styled by the renowned design house Pininfarina.   
Pininfarina is the design house of VinFast, Ferrari, Maserati, and other luxury car brands.  
The VF 8 also boasts features that others may lack, such as Android Auto and Apple CarPlay compatibility, traditional manual controls for convenience, and a head-up display for enhanced safety.   
Integrated Apple Carplay & Android Auto on the VinFast VF 8  
Manual control button  
Head-up display  
 VinFast also outshines competitors with an industry-leading 10-year or 125,000-mile bumper-to-bumper warranty, including unlimited mile battery coverage.  
 10-year/125,000-mile bumper-to-bumper warranty, unlimited miles battery warranty  
Viable option for the pioneer  
For those seeking something different and unique, VF 8 provides an exciting choice.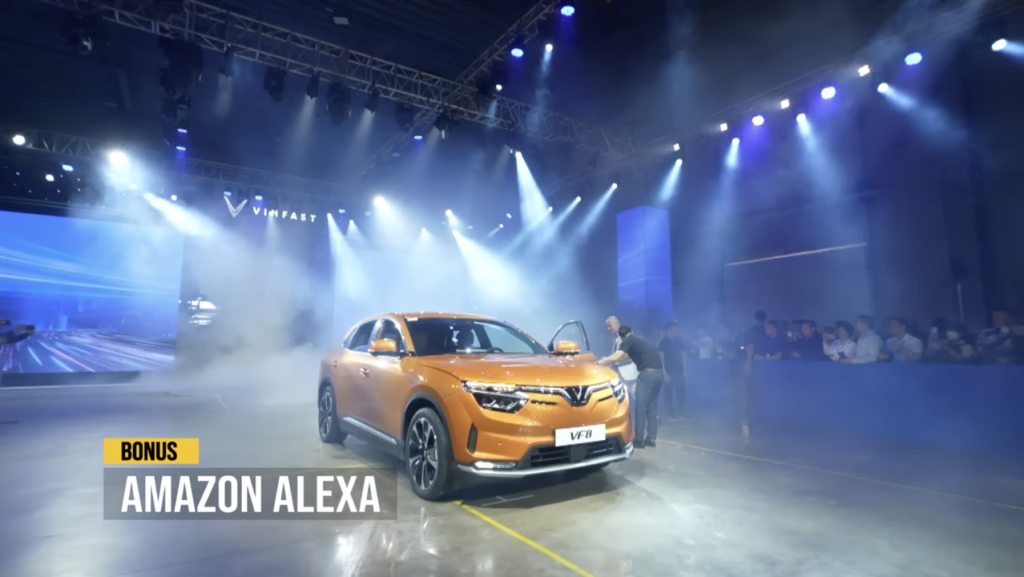 Integrated Alexa virtual voice assistant  
Furthermore, VinFast's commitment to customer satisfaction is evident in the comprehensive warranty, which surpasses standard offering. Considering the alternatives in the rapidly expanding electric SUV market is important, as over 30 new models are set to hit the market this year. While famous automobile brands currently dominate the EV market, the VF 8 and other upcoming options offer compelling features and value. 
So, if you're in the market for an electric SUV, check the full video and share your discussion in the comment section.  
Full video here: https://www.youtube.com/watch?v=6-XUGVmh0MA  
Bạn cần đăng nhập để tương tác với nội dung này: Đăng nhập.