The battle between the auto industry and the tech giants
To build connection systems for cars, manufacturers have tested and spent a lot of money on research and technology development, but they have faced too strong competition from the "big guys" ( Big Tech) technology. By "dominating" the field of car technology, Apple, Google or Amazon all intend to develop their own "empire" on existing platforms.  
Customers spend less time in their cars than they do on their mobile phones in some regions, especially North America. "Big Tech" is gradually taking control of the digital future of the auto sector thanks to their unique tactics. 
A partnership between a car manufacturer and a technology giant
As car infotainment displays become more and more smartphone-like, a mutually beneficial partnership between automakers and tech companies is beginning. This is beneficial because it contributes to improving the user experience and helps give birth to Android Auto, Apple CarPlay, and Baidu CarLife (in the Chinese market).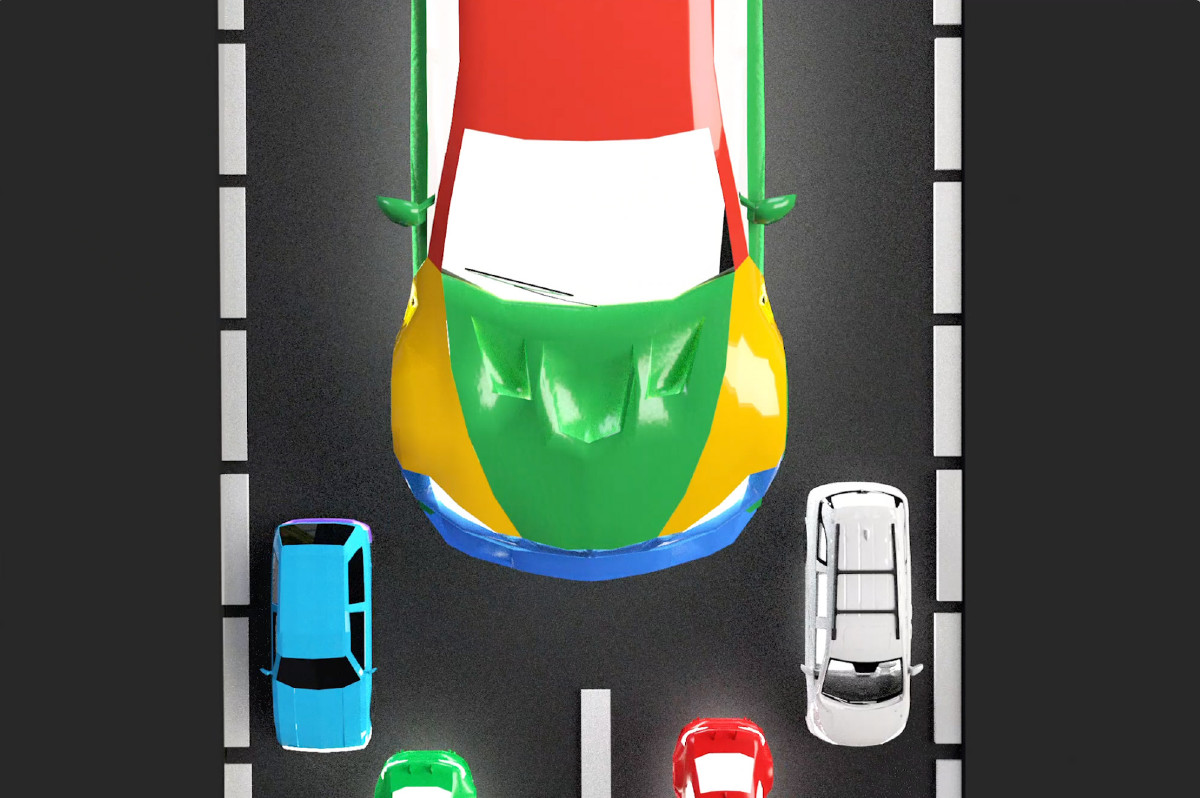 Today, instead of limiting consumers to a single connection, the majority of automakers offer all available smart protocols. With the advent of virtual assistants like Apple's Siri and Amazon's Alexa integrated into cars, things are moving faster and faster. 
Digital technology is predicted to become a key component in car design and manufacturing as the variety of smart car offerings expands until autonomous technology becomes widespread. use. 
Who will dominate automotive technology in the future?
The development of autonomous vehicles demonstrates that Big Tech intends to control not only the cars' operating systems but also the hardware, including the electrical and electronic components produced by automakers. regular bowl. 
Up to now, the trend of connecting cars to the Internet in the future is unstoppable. Every new car sold in the European Union since March 2018 must include an emergency calling (eCall) feature. Furthermore, fully connected cars are needed amid the increasing popularity of electric cars, autonomous vehicles, and the sharing economy. Every new car arriving here will be connected to high-speed Internet via 5G, the new standard needed for modern self-driving cars. 
Clearly, applying technology in cars is an important part of promoting the digital transformation of this industry. But who will control the vehicle technology of the future? 
Most smart technology in vehicles is already dominated by Big Tech, and there's good reason for that. The willingness of traditional automakers to cooperate with technology giants may initially come as a surprise, but few people realize the vast array of advantages of doing so, especially the financial benefit. 
Because it is an inherent weakness of the industry, creating an independent operating system for cars has been an almost "impossible" task for manufacturers for many years. Partnering with Big Tech not only saves costs but also attracts potential car buyers. 
Google has been able to cover almost 80% of car sales worldwide with Android Auto in just a few short years. The company's next move will be to further integrate Android Automotive OS, an operating system specifically for cars. 
The most widely used smartphone operating system in the world is Android, and many drivers are familiar with its interface and features. 
Google's creation of a new automotive operating system is a wake-up call for automakers and application developers, although the success of Android Automotive OS cannot be predicted with certainty. 
Additionally, Apple said it will introduce its own car in 2024. Big Tech's efforts to control cars are becoming increasingly apparent, and manufacturers certainly cannot ignore the threat This threat. 
Orientation of automobile manufacturers in the coming time
Can automakers maintain control of the digital technologies in their vehicles? When companies like Google, Apple and Amazon have the power to shape the future of cars and transportation patterns, how can automakers limit their dependence on these tech giants? 
 And how can automakers engage directly with customers to benefit from the Internet-connected car revolution? 
The response from automakers so far has largely followed one of three paths: 
Keep working with Big Tech
To compensate for the lack of capacity, save significantly on research costs, and equip attractive and modern features on its vehicles, GM and the Renault-Nissan-Mitsubishi alliance are working closely together. with major technology companies. Their growing dependence on Big Tech is a limitation of this strategy. 
Against Big Tech
By declaring war, automakers are competing with Big Tech right on their "home turf." To create their own software, Volkswagen and Toyota both decided to invest more money in research and development. 
In November 2020, the German automaker said it would spend 27 billion euros to create a car operating system by 2025. In early July 2021, the Japanese automaker announced the created a division tasked with creating software for cars and headed by James Kuffner, who is considered the world's leading expert on automation and motion design. 
Alliance to take on Big Tech
The most recent strategy is to unite against Big Tech by developing a unified standard. Several automakers have joined the GENIVI Alliance, an auto industry effort to create an open source car operating system based on Linux. 
Each strategy has its own advantages and disadvantages in this battle. However, to assert themselves, automakers need to use a "cooperative and competitive" approach to provide more value-added services to users. 
Although there are a few exceptions, the functionality and user experience of today's smart car apps still lag behind smartphones. For example, when users are traveling and need to find a gas station, service workshop or parking lot, they often have to perform many complex operations before turning to their smartphone for help. 
Traditional automakers all have their own aspirations. No manufacturer has yet created a platform that can be replicated on a global scale. In fact, some manufacturers have to use multiple software versions and different variations of the infotainment system at the same time. 
The future of this "war" has not yet been decided. But with the motto "Customer-centricity", VinFast will always consider and choose the best thing for products and customers. Importantly, VinFast will not be afraid to innovate to bring the best product experiences to its customers.
Bạn cần đăng nhập để tương tác với nội dung này: Đăng nhập.